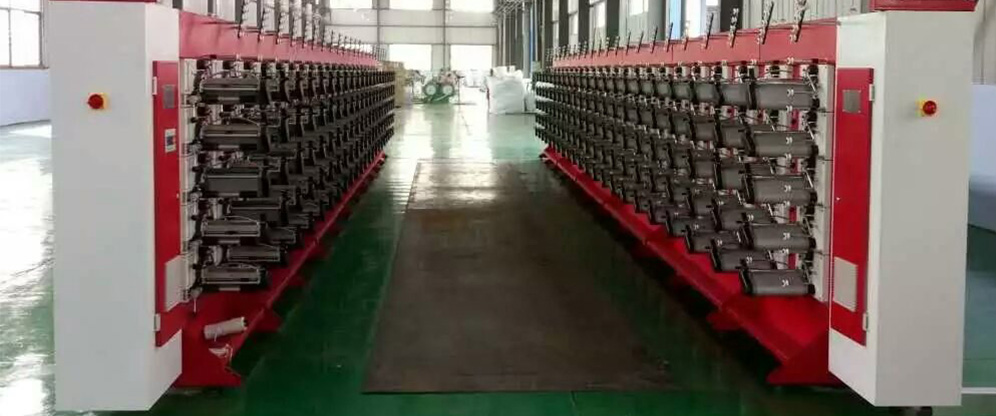 Max. Winding speed 600m/min
Max. winding diameter 180mm
Transverse distance 200mm

ATA tension balanced winder ATA600DH is adapted for the winding of PP & PE flat yarns. It produces high quality flat yarns which is also the basic guarantee to produce spindles in bigger diameter.
Technique features
※ According to yarns in different specification, users can set up different winding parameters to make spindles in perfect shaping, and can be applied widely.
※ Adopt continued winding technique to keep balance of inner and outer tension. Decrease yarns breakage ratio and reduce woven cloth\s deviation.
※ Spindle\s diameter can reach 180mm, It can reduce the frequency to changeover spindle and lower work intensity. What's more, it can also lengthen circular loom's using time.
※ Simple structure, less easy-going spare parts; smart & advanced
| | |
| --- | --- |
| Raw material | PP/HDPE |
| Winding ratio | Digital winder ratio |
| Flat yarn width | 1.8-5mm |
| Winding speed | 200-600 m/min |
| Max. winding diameter | 180mm |
| Daniel range | 500-2000 |
| Bobbin inner diameter ﹡ | 35mm/38mm |
| Bobbin outer diameter﹡ | 38-41mm |
| Bobbin length ﹡ | 220mm |
| Transverse distance | 200mm |